---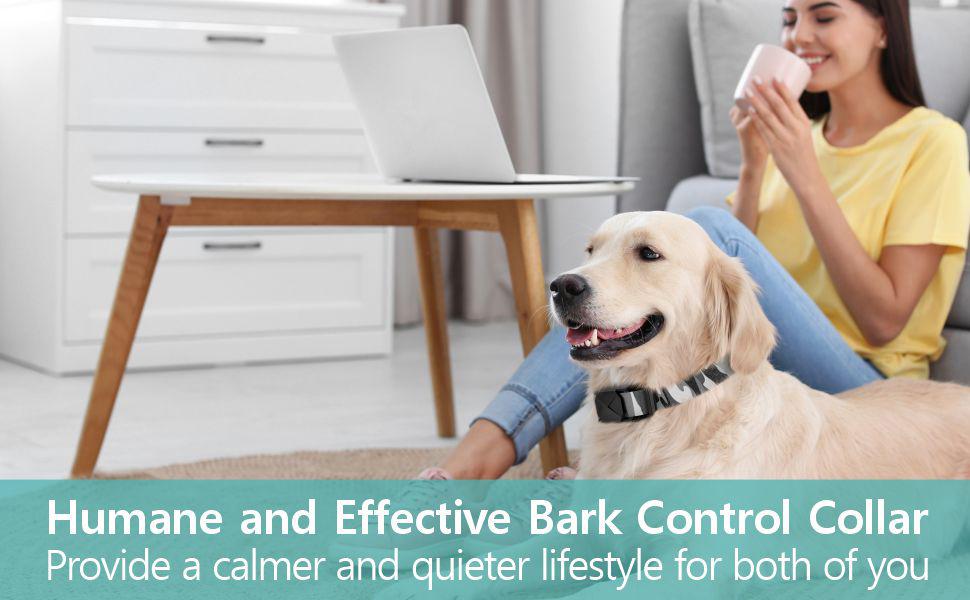 Upgraded Safe Anti Barking Collar with Beep, Vibration, Shock, Rechargeable and Waterproof No Bark Collar for Small Medium Large Dogs, 2 Pack
Model Series: FDBC0201
The device detects the dog's bark and then automatically beeps & vibrates (or & shocks). To help dogs understand the cues, they will keep silent for 30 seconds. Your doggy can quickly find the association between them, and stop barking to avoid activating the device. Absolutely a most instant and hassle-free dog training device.
Features:
No More False Triggering: This anti-barking training collar is activated by the vibration of your dog's vocal cords and head movement.
Gradually Increasing Beep for Effective Training: Every time the dog barks, the anti-barking device will send out a powerful high-pitched tone and vibration which will gradually increase. 
Humanized Bark Collar: Shock and No Shock mode can be selected.
Built-in Safety Feature: If your dog barks 7 times or more within 1 minute, the collar will automatically shut off for 30 seconds, to prevent from your dogs get too much punishment
Waterproof and Rechargeable: IP67 waterproof technology allows dogs to swim freely or play on rainy days. A rechargeable lithium-ion battery allows for up to 15 days of performance once it's fully charged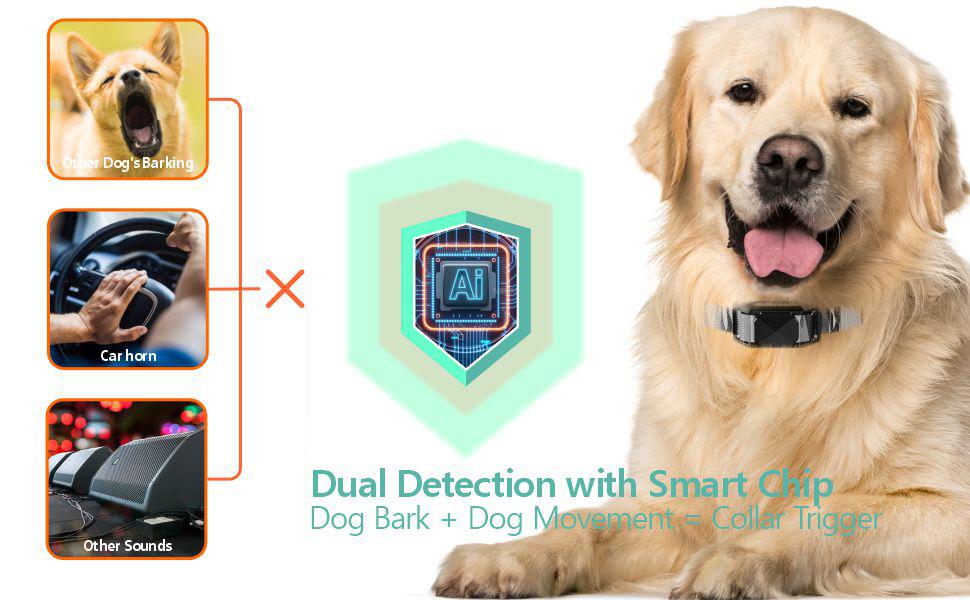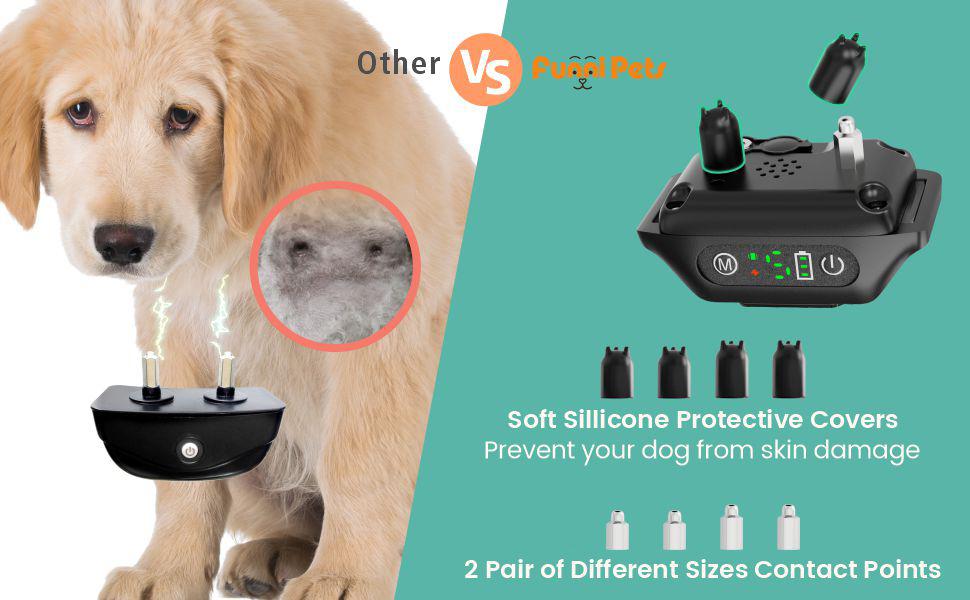 What You Can Get:

FunniPets Bark Collar x 1, Nylon Belt x 2, Charging Cable (the charger adapter is not included) x 1, Test Bulb x 1, User manual x 1, Contact Points x 4

Worry-free Shopping:

12 Months Warranty. 100% Satisfaction & Money Back Guarantee.

Videos for this product